We Elevate Politician's Personality across various Digital Platforms
Setting up game plan for
One stop solution for politicians & emerging leaders
To elevate their profiles in digital platforms
We defined conventional wisdom by creating new content and our data-driven tools help you reach the right audience at the right time thereby increasing your vote banks.
What
We are PROs in crafting political profiles on social media to excel your reach and your ideology to all sets of audience.
WHY
As a leader, It is important to reach every segment of people through social media since millions of people are habituating to react to the messages passing via social media.
How
No worries, We handcrafted a engaging model to reach your potential audiences 365 days with our every special day filled calendars, online webinars, integrated fan accounts and party centric approach.
Where
Are you excited to go with the flow? Why won't you drop us an email? We will get back to you, and see what you have got to show. Contact Us
Deepening disconnect between Public Interest and Governance.
I am not a political scientist, but i know i am treading on thin ice by writing about politics on Digital platforms, which is beyond my professional experience or academic experties.
Political Engineer believes that this erosion and disconnect cannot be addressed by looking for solution from the existing system. There are systemic factors that influence and limit political behavior and choices that political engineer is exploring through digital platforms.
Our Patrons Relishing Digital Services
Mr.Chandu Satish has intrinsic work experience in Social Media Management & Marketing.His spontaneity informulating and posting the content within the framed time is the top flight quality in him.His credibility,creative mindset,creative skill sets are beyond my expectations.Iam thoroughly impressed by his overall work performance.
Shri. Aswini kumar Choubey
I feel good to see such productive and good content on my social media handle.The tweets give the popular power to voice up against any indifferences,ine quality and injustice around them.The most popular thing ist hat the tweets are written in perfect timing without fail everyday. With no doubt,I applaud the creative ideas of posters and I thank Mr.Chandu Satish for making me a top BJP influencer Twitter Handle in India.
Dr. Amar Prasad Reddy
The content.,Chandu satish provides for my twitter and other social media accounts fresh,postitive and original.I would say that he is handling the work with atmost scienciarity and responsibility.I am very amazed that timing is very accurated while posting the tweets.The posters he creates are thought provoking and I see him as avery geniune and honest person.
N. Ram Chander Rao
Happy to say that I am getting all kinds of services on all kinds of social media platforms from Mr. Political Engineer. His strength is timely service and impactful as well as strong reach on social media. Besides this, he is well specialized in Political Twitter Social Media Management and creates maximum growth and millions of reach in Twitter.
Prabal Pratap Singh
Through his venture, Political Engineer, Mr. Chandu Satish is providing apt and timely social media services round the clock. Be it stark political content for various social media platforms in our local and English & Hindi language, he is also providing good and amicable graphic content. Besides content, it is also ensured that our reach on various social media platforms is good and it reaches out to the masses with an impact.
Ponguleti Sudhakar Reddy
The Campaigns we worked for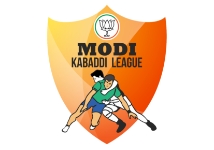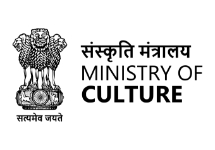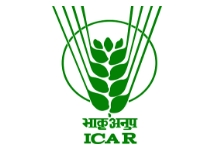 Delivering Services Across
Telangana
Tamilnadu
Andhra Pradesh
Karnataka
Kerala